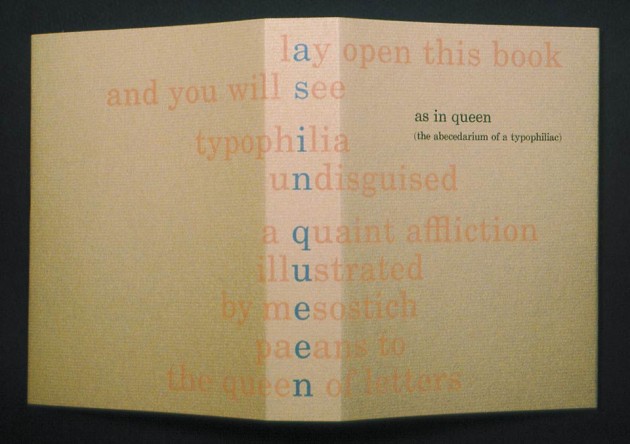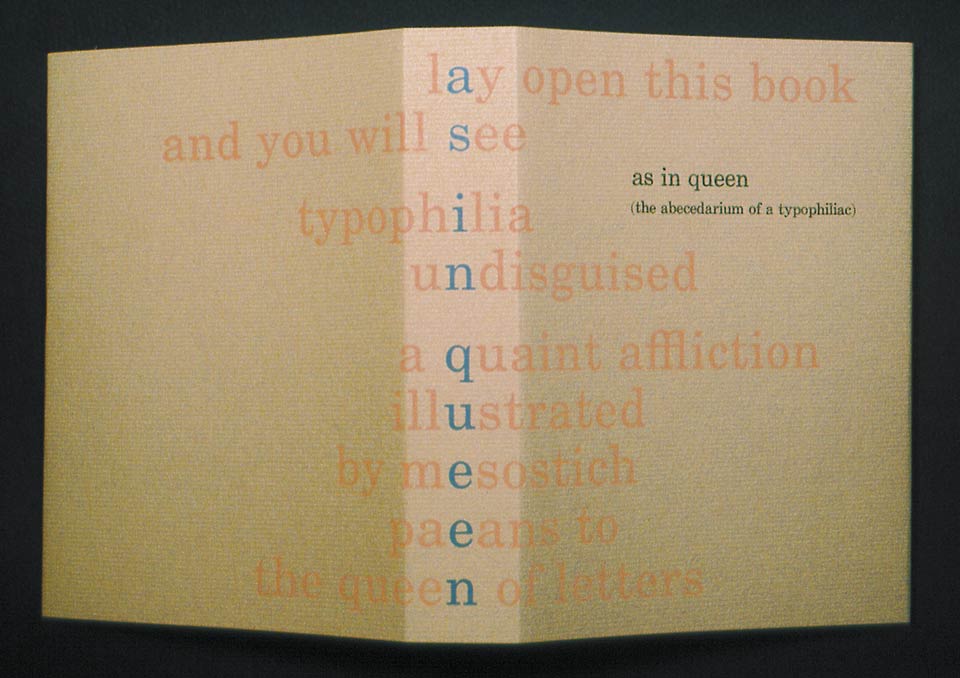 This book is an alphabet book of the letter Q. The text is a series of praise poems to this letter. The words form mesostichs (similar to acrostics) in which a word is created by the vertical alignment of other words, in the middle of the text block. The words thus formed are the name of the typeface of the particular Q, in alphabetical order. So the first is Anna and the last is Zapf Book. as in queen was selected by the American Institute of Graphic Arts as one of the 50 outstanding examples of book design for the year.
Letterpress from handset type and polymer plates in four colors on Somerset Satin 100% rag paper. Accordion structure with removable jacket.
A reworked "trade" edition of this text is available in my Blurb bookstore. Follow this link to preview and order online.