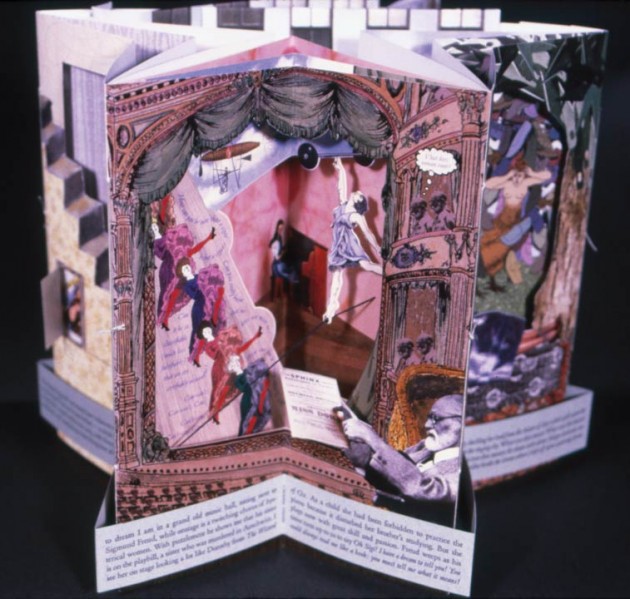 (Because I've always wanted to make both the reader, and the book, characters in a book …)
One Strange Night at the Hotel Hermann-Utica is a book soaked in dream: overloaded with images, textures, characters, allusions, places. It is a nested book telling of nested dreams, struggling to understand itself and running from understanding at the same time. Why are there so many female characters whose stories take place in dreams? Utica is a decaying post-industrial town in upstate New York, and is the featured location because of its useful phonetics. Hermeneutics is the study of interpretation, and interpretation is the fleeing subject of this book. It runs right out through the back cover.
Four-color process offset with elaborate die cuts and letterpress. Bound by hand in a carousel structure (nested accordions with die cuts) with Velcro at spine to facilitate elongated display.